« Back to news list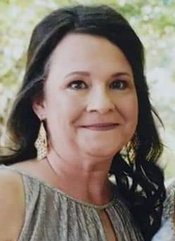 #TeamAES 2019-2020 Teacher of the Year
Posted On: Thursday, November 21, 2019
Congratulations to Mrs. Gennifer Alexander, PreK Teacher, AES 2019-2020 Teacher of the Year.
Mrs. Alexander has been teaching in Henry County for fourteen years, thirteen at Abbeville Elementary and one at Abbeville Middle School. This is her eighth year teaching Pre-K. Over the years, Mrs. Alexander has, also, taught 5th grade, 2nd grade, and kindergarten. Mrs. Alexander states, being a teacher is one of the hardest and most rewarding job, she has ever had.
Congratulations, Mrs. Alexander!