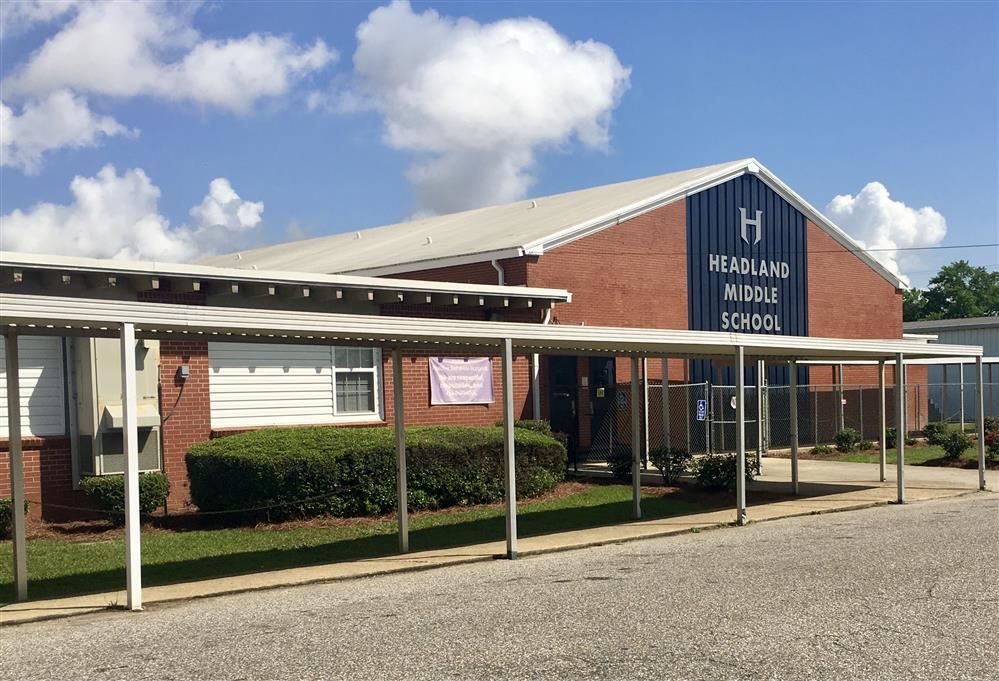 Welcome to Headland Middle School
School hours for the summer are 9 am to 3 pm Monday-Thursday. The school offices will be closed during the week of July 6th.

Please note the school calendar for the upcoming 2020-2021 school year has changed. The first day for students will be September 8, 2020.

School supply lists have been updated for 2020-2021. To find them, click on the "Parent Info" link on the left-hand side of the HMS homepage. Summer reading assignments are also listed under "Parent Info".

HMS will have a day in August before school starts for parents to come and pick up their student's schedule and information. We will make annoucements to inform you of the date.

July 30, 2020 at 3 pm is the deadline to enroll in the Henry County remote option for the beginning of school. This deadline is necessary to help Henry County BOE staff make the best preparations possible for students choosing the remote option. Because we recognize the ever-changing Covid-19 situation, parents will be allowed to continue to enroll their children in the remote option after the deadline, BUT these students will be placed on a "hold list" until preparations are complete for the group meeting the initial deadline.

If you have already enrolled your student in the remote option for the beginning of the year, we are working on finalizing the details needed to get us started on the best foot possible. Remote option parent directions, student handbooks and device check out forms should be ready the week school begins. If you have any questions, please email them to

remoteoption@henrycountyboe.org

or

covidconcerns@henrycountyboe.org

.

Click Here

to view or print the procedures for HMS for the 2020-2021 school year. If you have any questions regarding these procedures, please contact the school office.

Refer to the bottom of this page for the links to each grade levels' Remind and Facebook page. Teachers will use these as a means of communication for the 2020-2021 school year. Staff members can also be emailed from the "Staff Directory" section of our website.
Headland Middle School Vision Statemment:

The vision of Headland Middle School is for each child to experience "success." We, at HMS, strive to provide a safe, child-centered learning environment where individual, developmental needs are met.
HMS Library Facebook page

9th Grade Remind and Facebook Page

8th Grade Remind and Facebook Page

7th Grade Remind and Facebook Page

6th Grade Remind and Facebook Page